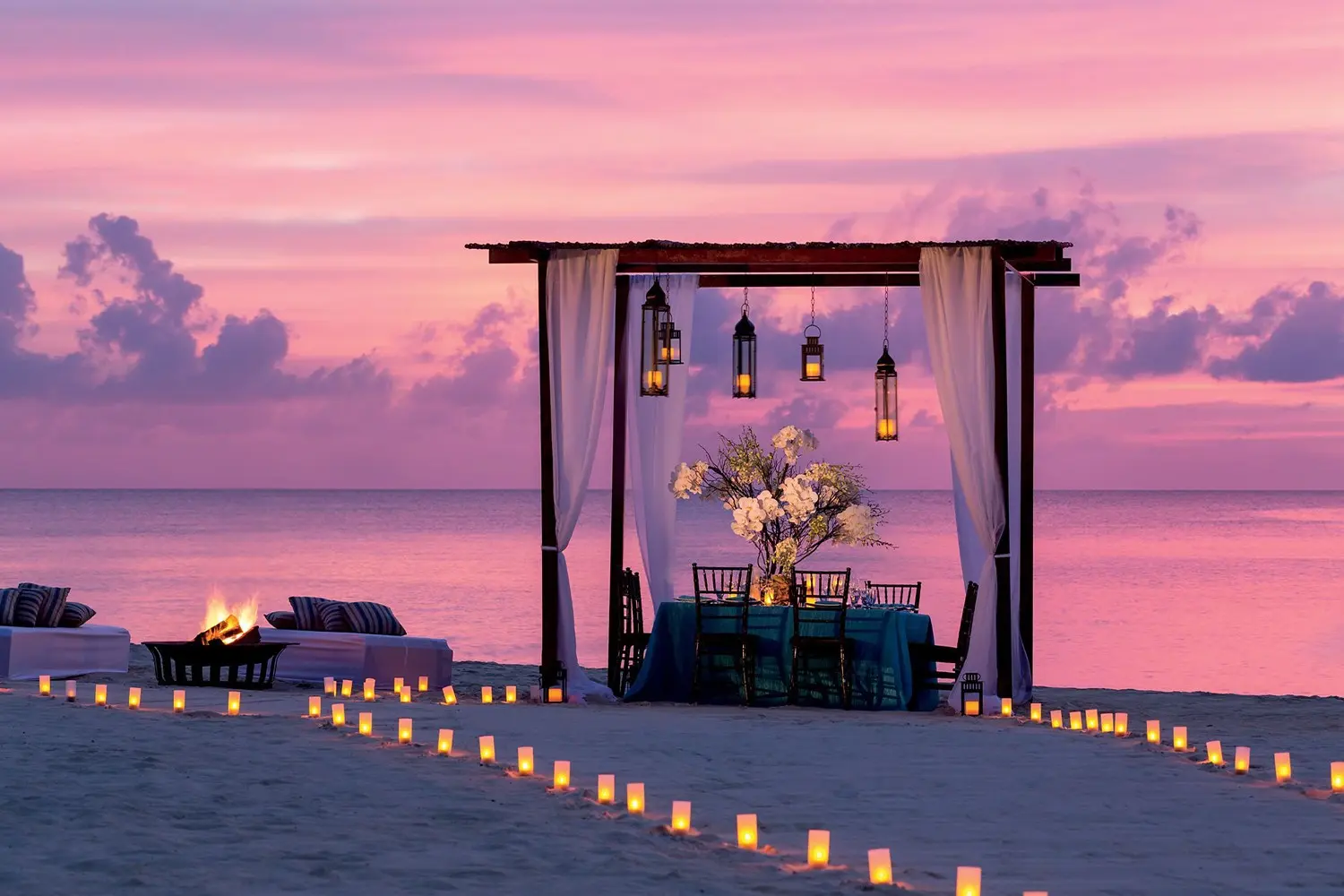 Explore Love Filled Destination Wedding in Goa
If you're planning a wedding soon with your soulmate or just need some more reasons to convince you that a destination wedding is a sure shot winner over a traditional banquet, then here is the sign!
Today, the whole concept of having a destination wedding is gaining more popularity among people, and there is no doubt that a Goa wedding tends to top the list of prospective wedding destinations on every bride's and groom's list.
The first question that may pop up in your mind is probably – Why Goa? Gorgeous beaches, a beautiful coastline, the perfect vacation, amazing wedding venues, and something that resembles an international destination, right here in India. The real question is – Why not Goa? Whether you want to plan a small destination wedding in Goa with just your closest friends or family members or have a lavish ceremony in mind, you will have some great options for planning the perfect wedding.
Either you are someone that has a checklist ready or who is still exploring how you want your wedding to turn out. When it comes to a Goa wedding, you have all that you need for planning the most exotic celebration of your happily ever after, and without having to burn a hole in your pocket. We'll give you 5 reasons why planning your destination wedding in Goa is the best decision you'll ever make:
It's a treat to the eyes:
When your love is deeper than the ocean itself, getting hitched on the beach is a great idea. In fact, India's very own beach state Goa pulls a dream tropical wedding off gracefully. Goa is covered with gorgeous beaches, pristine waters and the Indo-Portugal architecture.
Budget Friendly:
I mean, what's stopping you to say 'I do' in the most fairytale style wedding? Probably the budget! The cost of hosting the wedding totally depends on the type you're looking. However, a budget wedding in Goa with 100 guests will cost you around 18-20 lakhs, whereas a mid-range wedding will go up to 30 -35 lakhs.
For every theme and mood:
Whether you want a royal or an offbeat wedding, Goa has it all to offer when it comes to your destination wedding. Also, being a fun state, it offers tons of activities for your guests from fly boarding to Scuba diving, snorkeling to sightseeing, sun bathing to beach side leisure walking.
The Susegaad lifestyle:
With all the tension and prepping for wedding, the Susegaad vibe that goa has is really soothing to the nerves. What else would you want from a place where you will not only get hitched, but also have time to take strolls on the beach, lazy lunches, and afternoon naps all to de-stress yourself before your D-day.
Picture Perfect:
Your wedding pictures are going to be a testament of how surreal your wedding was. The beauty and the beaches of Goa makes it a perfect backdrop for your wedding photos. Goa, gives you an opportunity to get clicked on various beautiful locations from beaches to cliffs.