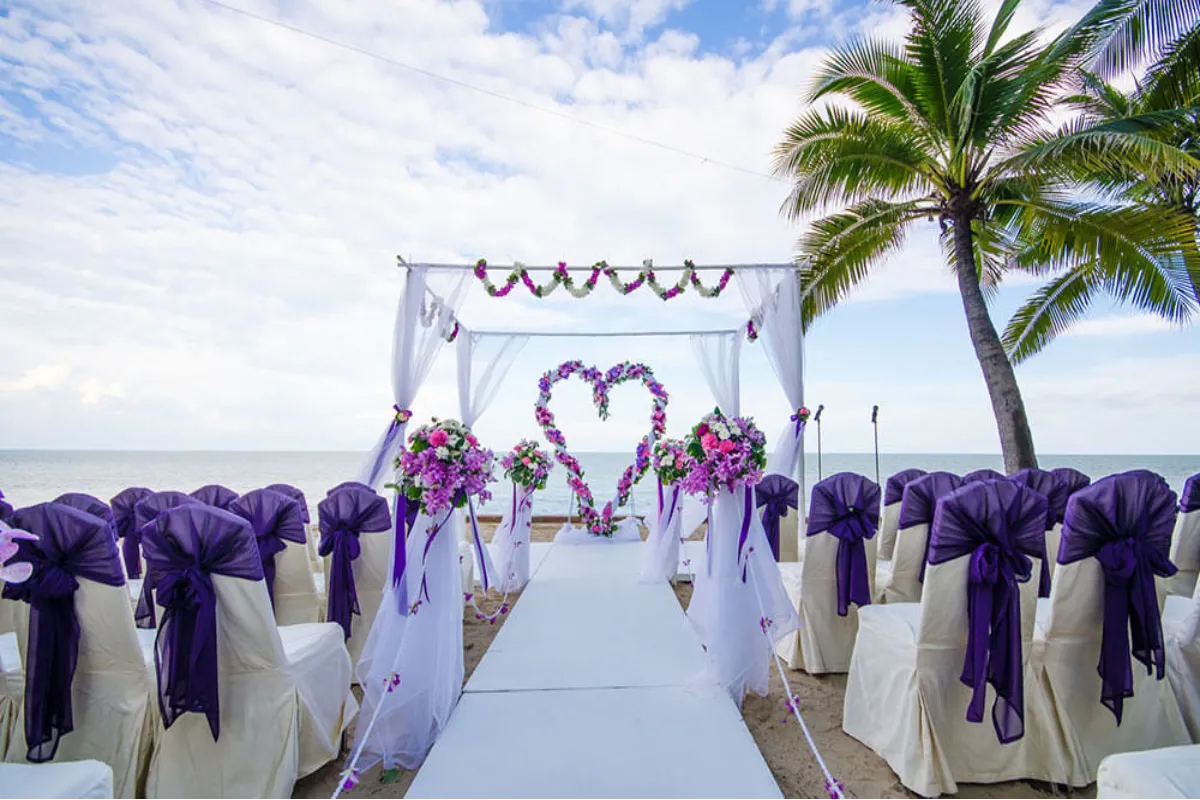 Destination weddings in Goa - Expectations vs. Reality
Goa is not only a haven for beach lovers but also has a magical romantic aesthetic to it. Scenic natural beauty, vibrant nightlife, secluded beaches - perfect for moments that make your heart beat
If there is one destination would-be-married couples all around the country would like to exchange vows on, it's Goa!
Destination weddings in Goa are perennially popular, but planning one can be really stressful and challenging. We are all still torn between what we really expect and what's the reality of things. The couple's goal is always to find a balance between beauty, service, comfort, and of course the budget!
Now, if you are not from Goa you must wonder, 'how exactly do I plan on getting married at this destination?', we at Awayddings aim to set your expectations right! So that nothing can take the shine away from the perfect intimate wedding of your dreams!
If you are planning a destination wedding in Goa, don't expect it to be like a regular wedding. You will find that there are some things that are completely different, and you will have to adapt to them! But not everything is bad
Expectation: People of Goa are non-helpful
Reality: Goans are very warm!
The first thing that you should know is that the Goan people are very welcoming, friendly, and warm-hearted. They love to welcome guests with open arms, which make your stay more comfortable and fun.
In fact, they love meeting guests of other cultures as well. This means that they will do everything possible to make sure that your stay is enjoyable and memorable!
Expectation: destination wedding in Goa will cost us a bomb! including stay.
Reality: Plan your wedding much prior to find out the best options including stay on
This is one of the biggest pain points of every couple - what if we told you, your bright sunset filled destination wedding in Goa will be handled within your budget?
Get the best Wedding Packages, Venue Details and Prices for Top Wedding Locations in Goa, all you've to do is focus on your 'I do's'
Expectation: What is there to eat for vegetarians? it's only seafood
Reality: Goa, just like any other state has its own staple to enjoy and variety to offer!
Who says it's only seafood and non-veg? Goa may be a carnivore's paradise but on the flip-side there are plenty of options for the mindful eaters coming to its shores.
A destination wedding in Goa covers all bases for vegan couples from regional to international cuisines.
Locals grow a lot of fresh produce and there is a lot to explore for vegetarians.
Weddings are a once-in-a-lifetime event, if your partner is someone who loves beaches, vacations, good vibes, and wants to ring the toast in a style, Goa is the perfect destination for you. Simply check our destination section on our website (hyperlink the underlined), we offer you the perfect destination wedding resorts in Goa to celebrate love, laughter, and life with the people who matter to you the most.